Nutrition Education Outreach & the Free Farm Market
We've spent many harvest seasons delivering donations of fresh produce direct from our local farm partners to food pantries and community meal programs serving at-risk, food-insecure families right here in our community.
We soon noticed that some of the greens and more unusual veggies were not being used and enjoyed. The solution? –our Nutrition Education team right on-site, available to all of Rolling Harvest's hunger-relief partners at no charge! We show how to use that week's produce, with tastings and cooking demos to emphasize just how easy delicious fresh and healthy can be!
We also hand out healthy low-cost recipes and nutrition information in English and Spanish. DOWNLOAD OUR RECIPES HERE.
Now there are scores of new converts to kohlrabi, Swiss chard, asian eggplant, kale, sweet white turnips and so much more! And our gifts from our farm partners are finding hundreds of new homes!
Often our staff is able to set up the produce donations as an attractive and inviting real farm market stand, And then the "shoppers" leave with a bagful of veggies to share with their families at home.  These market events create a rewarding and direct connection between the farm fields and families in need.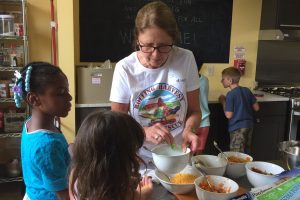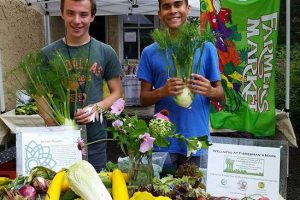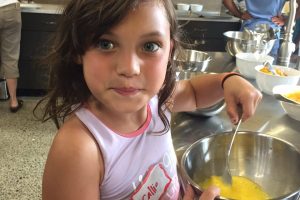 For a Rolling Harvest Nutrition Education team visit