Gleaning is a centuries old practice, "And when you reap the harvest of your land do not reap to the very
edges of your field or gather the gleanings of your harvest. Leave them for the poor and the foreigner
residing among you…"
Leviticus 23:22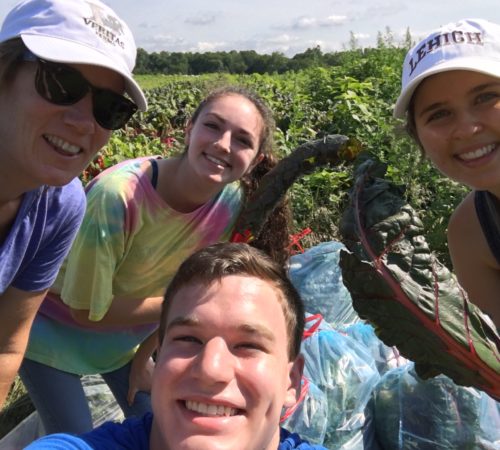 Join Our Glean Team
What is gleaning?
Gleaning is harvesting surplus crops directly from the farmers' fields to share with neighbors in need. Rolling Harvest works with a wide variety of gleaning groups including corporate, church, youth and community service groups. In addition to groups, we are lucky to have many individuals who come out to support our mission. Children are welcome at all farms. Please inquire about bringing children under 10 years of age, as there may be certain farms and/or crops suitable for participation.
Quick Response Gleanings
Groups or individuals can join our gleanings as they become available. Volunteers can find out about these events three ways:
1. Signing up for email notification below.
2. Follow us on: Facebook     Twitter     Instagram
3. Checking our Events page for event notices.
**As farmers call us to let us know that fields are available for gleaning, we post an announcement to these three sites.
Scheduled Gleanings
Groups (10+) can sometimes schedule in advance by filling out a Request below. Once the form is submitted, we will contact farms in your area and your contact person will be notified if there is an available gleaning. All scheduled gleanings are tentative, as farmers often do not know if they will have available crops until that time.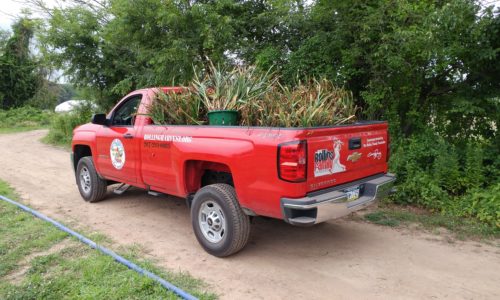 Join Our Volunteer Drivers & Delivery Team
We always need help with farm pickups and deliveries to our food distribution sites. Our farms are located in Mercer County and Hunterdon County, NJ and throughout Bucks County, PA. We will find the most convenient and impactful routes for you. Most weeks, this involves just three hours on a Tuesday or Thursday morning.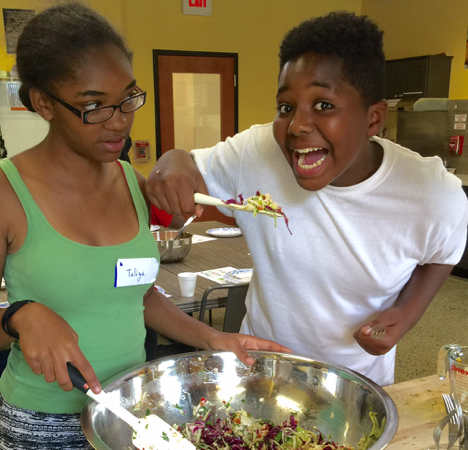 Join Our Nutrition Education Outreach Team
Would you like to share your passion for healthy eating? All of Rolling Harvest's food pantries and other hunger-relief partners are offered our Nutrition Education team right on-site at no charge! Often, we set up an entire FREE FARM MARKET to give participants the veggies to take home. We show how to use that week's produce, with tastings and cooking demos to emphasize just how easy and delicious fresh and healthy can be! We also provide healthy, low-cost recipes and nutrition information in English and Spanish. This is fun and very interactive with pantry families.
"Our people count on us and it's a great feeling to come through for them."
Ellen Gibson
Vice President, Rolling Harvest Food Rescue